ECO -SEWAGE TREATMENT PLANT
Rediscovering Nature's Genius in treating Sewage - the cow's stomach. Our unique patented technology treats sewage in a decentralised, self- sustainable way in underground chambers without power, chemicals or human intervention. Using Biomimicry, regenerative innovation inspired by nature, the Eco Sewage Treatment Plants utilize functional principles and strategies of microorganisms and ecosystems found in a cow's stomach.
ZERO POWER
ZERO ODOUR
ZERO CHEMICALS
Imagine a world of clean water, Water is gold!
Together let's convert our sewage to gold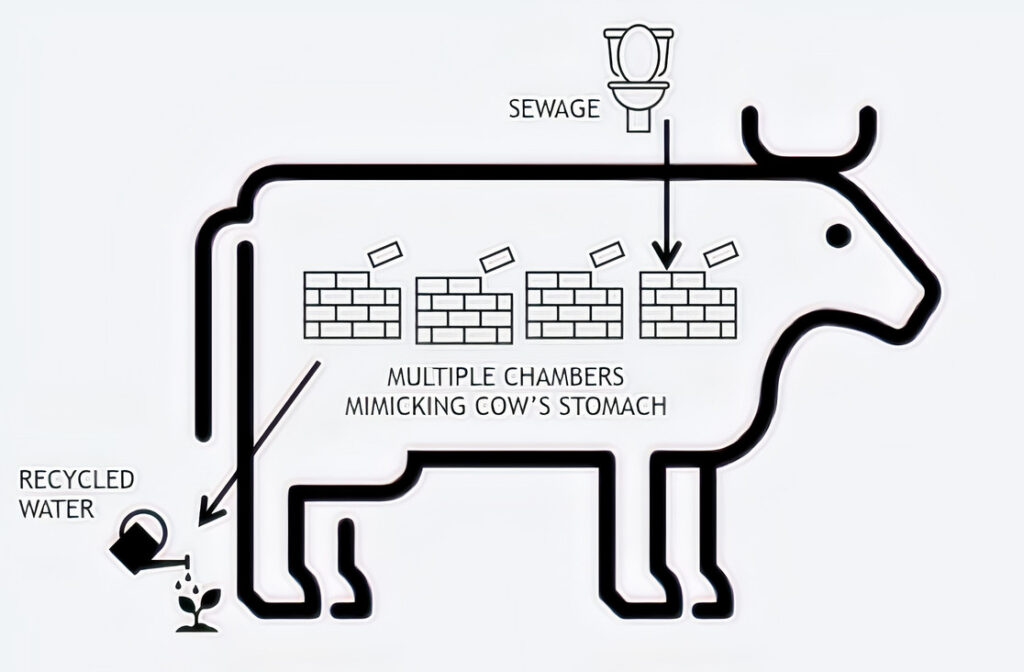 The unique patented "Zero Power Zero Chemical" Sewage Treatment Technology has no moving parts compared to conventional STPs which use energy, hogging motors, exhaust fans, pumps, and blowers. The product is a replica of a cow's stomach based on biomimicry concepts. ECOSTP confirms to 6 SDG's and have over 100 delighted Clients.